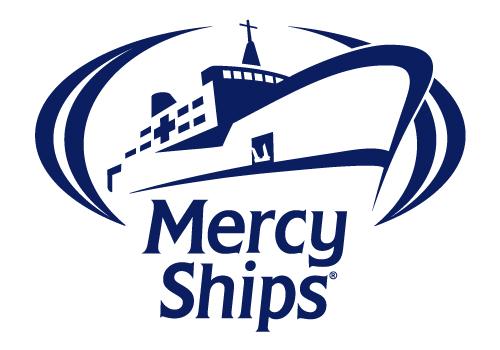 Mercy
Ships
Help Mercy Ships raise awareness of urgent medical care for those in need around the world by sharing our PSAs. Globally, five billion people have no access to safe surgery but with the ongoing help of professionals volunteering their time, Mercy Ships is able to provide free, life-changing care for those with no other hope. Mercy Ships has already performed over 100,000 life saving surgeries in up to 50 nations around the world. With your help, we can raise awareness of the Mercy Ships mission to bring hope and healing to those in need.
Global Mercy
Global Mercy
Mercy Ships is launching its newest state-of-the-art medical ship, Global Mercy, to meet the demands of the sub-Saharan region. Help Mercy Ships provide life-changing surgery and care to people in need by airing the new public service announcement, Global Mercy, with your audiences.
Heroes of Mercy
Mercy Ships is the largest floating civilian hospital in the world, staffed with volunteer medical staff and crew who pay their own way to serve aboard the ship. This new PSA shows the dedication and inspiration these incredible volunteers –  the Heroes of Mercy –  bring to communities around the world providing free surgeries and life-changing care. Hear about their personal experiences and the joy they receive through volunteering.
Mercy Ships has worked in more than 70 countries providing services valued at more than $1.53 billion, treating more than 2.71 million direct beneficiaries. Professionals including surgeons, dentists, nurses, healthcare trainers, teachers, cooks, seamen, engineers, and agriculturalists donate their time and skills to the effort.
about
Mercy Ships uses state-of-the-art floating hospitals to deliver free, world-class healthcare services, as well as capacity building and sustainable development to those with little access in the developing world.  The Africa Mercy is truly a small city on board with a rotating staff of over 400 volunteers from up to 50 countries in medicine, hospitality, marine, information systems, food preparation and other professions and the ship has an accredited school to serve the 30 to 40 families who are living onboard at any given time.  It is a unique environment that features a diversity and depth of support that goes well beyond your typical large ship or major hospital and so does its reach.  With offices in 16 nations, Mercy Ships seeks to transform individuals and serve nations one person at a time. For more information about Mercy Ships go to www.mercyships.org.
questions
For questions, please contact mercyships@psadirect.com.